Electric car chargers will be mandatory. Until December 31, 2024, all commercial buildings with more than 20 parking spaces will have to install up to two electric vehicles charging stations.
The news announced by the newspaper "Público", that mentions the decree-law in which the Government intends to expand the "electromobility", establishing new requirements for the design or renovation of buildings to promote an improvement in energy performance.
The mentioned newspaper explains that there are some exceptions to the rule and that will be excluded from this requirement:
Non-residential, industrial, livestock or agricultural facilities;

Places of worship;

Warehouses in which the human presence, real or expected, does not occur for more than two hours each day;

Buildings classified or during the classification process.
This measure is part of the Long-Term Strategy for Building Renovation (ELPRE), which promotes changes in the methodology for calculating the energy performance and building requirements, to specify and decree that "new buildings must be buildings with almost zero energy needs".
CAMPAIGN FREE OF CHARGE TO INSTALL ELECTRIC CAR CHARGERS 
HANNAIK intends to convert its energy to a "greener", more environmentally friendly energy and, for this reason, launched itself into the electric mobility market with the range of fast chargers for electric vehicles.
Produced with "Made in Europe" components, HANNAIK electric car chargers are safe and reliable products with dynamic power factor control, based on the latest high-frequency power electronics techniques and semiconductors SiC, recognized for the great performance (up to 94% efficiency).
With small size and lightweight, these chargers are perfect for use on the public road.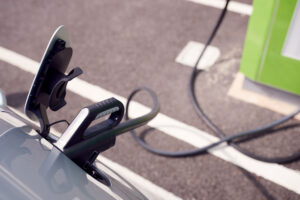 The range of fast chargers for electric cars consists of charging stations:
 50kW in DC (CCS and CHAdeMO) and 43kW in AC Type2 mode.

150kW in DC (CCS with the possibility of charging at 1000V and CHAdeMO) and 43kW in AC mode.

50kW in DC upgradeable up to 150kW (CCS with the possibility of charging at 1000V and CHAdeMO) and 43kW in AC mode.
HANNAIK has just launched a campaign with zero cost investment for everyone interested in making their parking areas profitable. With a revenue-sharing partnership, you can join the world of mobility, without any cost or initial investment. Find out more about this campaign here.
Sources: